Remodeling & Restoration
Beautiful Craftsmanship. Exceptional Service.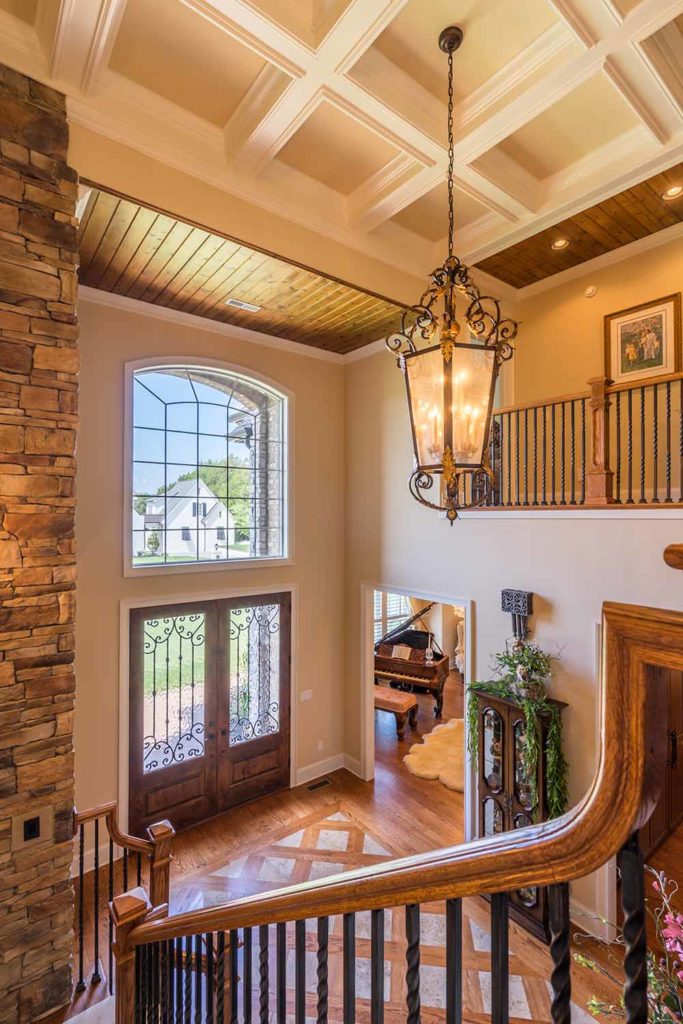 Remodeling
Thinking of remodeling your Chattanooga area home or office? We can help you renew your space. Remodeling is a great way to update your home or office when you don't want to move. We handle both interior and exterior remodeling projects:
Interior Remodeling:
Kitchen Remodeling in Chattanooga TN
Bathroom Remodeling
Floor Plan Alterations
Man-cave / Entertainment Rooms
Custom Carpentry (built-in, cabinets, etc.)
Master Bedroom Remodeling
Exterior Remodeling:
Siding Installation & Repair
Windows, Skylights, Shutters & Trim
Restoration or Rebuilding?
Has your home or business been damaged by fire, flood, strong winds, or other natural disaster?  Cuthbertson Homes is your company for rebuilding, restoration and home remodeling in Chattanooga. We have a lot of experience restoring homes and businesses back to new.
The Process
Insurance: The best part of using Cuthbertson Homes for your restoration or rebuilding project is that we deal with the insurance company on your behalf. Our experience working with insurance allows us to work directly with the claims adjuster or company and work out payment for our services.  Let us deal with the insurance company.
Restoration: You don't always need to start over. If you home or business is not completely destroyed, then it may be possible to restore it without having to rebuild it from the ground up. Cuthbertson has a portfolio full of restoration projects that you can view. We can remove any debris or water from the site and determine the best course of action.
Rebuilding: If it is determined that your home or business is beyond repair, we can assist in rebuilding it back to the way it was prior to the event.
Call Rob Cuthbertson at (423) 242-8256 for more information or to schedule a consultation.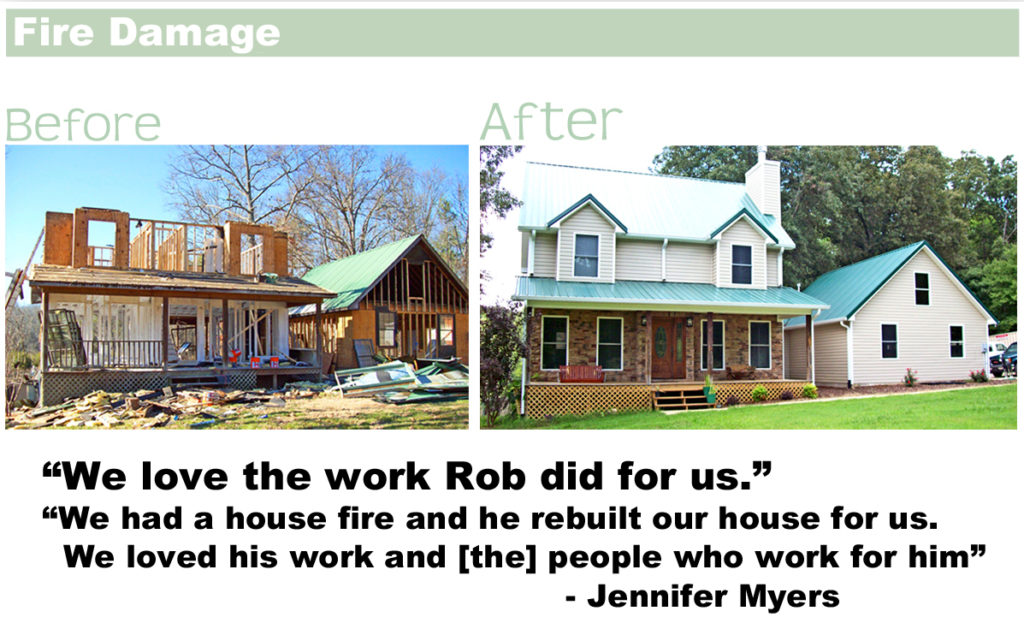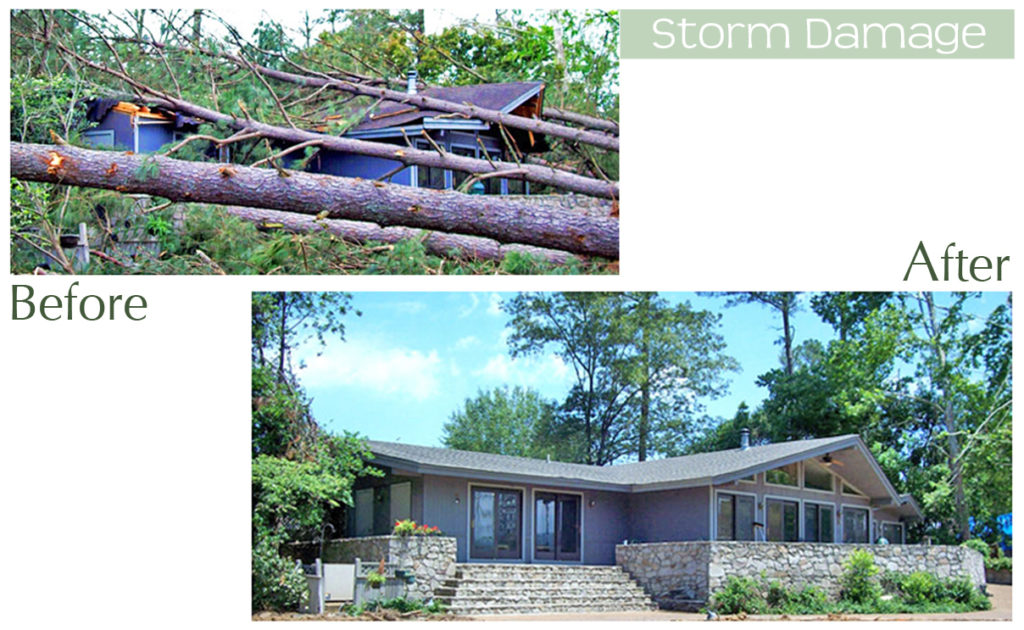 Why Choose Cuthbertson Homes?
A Trusted Name in Construction
One of our specialties is rebuilding & restoration. Our restoration portfolio includes government buildings, apartment complexes, businesses, and private residences. You can check out our online portfolio to see some of our restoration work and feel free to contact us if you would like references.
We are known for our quick response time, commitment to excellence, and beautiful craftsmanship. You can feel confident to choose Cuthbertson as your Chattanooga custom home builder.
We are licensed and insured for construction in Tennessee, Alabama, & Georgia.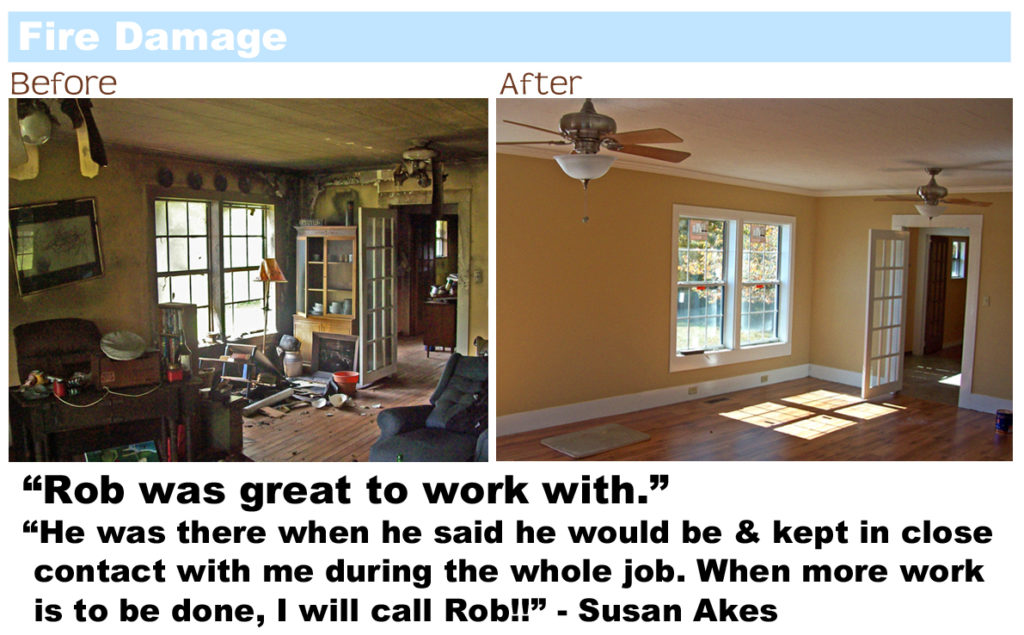 Call (423) 242-8256 for More Information or to Schedule a Consultation.