Looking for a New Home? Here's Why You Should Build One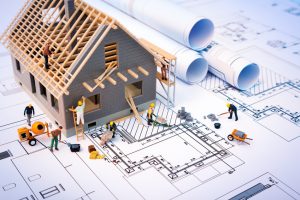 As of 2014, millennials were just as willing to renovate their homes as other age groups in an effort to make newly purchased houses feel like their own spaces. But why renovate when custom home builders are available and ready to help you create a 100% new, personalized home from the ground up?
Home remodeling is a great way to make an already existing house move a little bit closer to being a dream home, but here are a few reasons you should consider building your abode.
Complete Personalization
Every building has several things you wish were different. While you would like to make those changes, it simply won't happen. Why settle for extensive kitchen remodeling when you could build your dream kitchen from scratch? The answer is as simple as hiring custom home builders. The chances of finding a pre-built structure you absolutely adore are slim at best. If you have the means to create something that fits your lifestyle and your future perfectly, you should take advantage of that.
Under Warranty
No matter how new a pre-owned home is, odds are some appliances are out of warranty. Or at least they will be by the time you're ready to move in. Building from scratch ensures that every system and appliance you own is brand new, under warranty, and functional. If you have an issue with an appliance in a brand new, freshly built kitchen, you'll be able to get the issue taken care of in no time. There's no guarantee of that in other real estate properties with pre-built structures.
More Efficient
New technology means better efficiency, and we're living in an age where new technology is surfacing almost every day. New home builders have access to tools that will allow a newly built structure to function more efficiently and with less energy than older homes. So if you're looking to save money in the long run, building from scratch is a good bet.
Looking for a new place to start your future can be tough, to say the least. But your dream home is closer than you think. Are you ready to take the leap and build it?