3 Tips For New Home Builders To Save Money!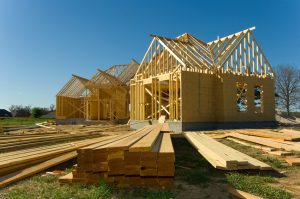 If you're looking to buy a new home, or even build one, it's always good to keep the price in mind. It is said that the cost of your new home will, on according to the average, run 10% over the estimated price. That's a lot of money when you consider the average cost of a new home.
But what about building one?
Well, when you're looking at building a new home, you need to factor in that the time period of the build will be somewhere between 10 to 16 months. That means that during that time, you're still paying for your current home on top of building the new one.
That can add up quickly, especially once you factor in costs that might crop up along the way.
But if you're keen on joining millions of other home builders, then there are some things you need to keep in mind, especially if you want to save money.
Avoid Budget Building Lots
Building somewhere cheap might seem like a good idea, but when your builders have to start tearing apart the terrain to make it easier to build your dream home, it can get expensive. You might have wished you'd stuck to home remodeling.

A mistake many new home builders make is to try and cut corners where they think they can, like with the location. There's a reason why the lot is cheap, and it's not because it's a bargain. Avoid this mistake; it's not worth the extra costs.
Don't Get Crazy With The Kitchen
You might not want to do kitchen remodeling later on, and instead, decide to just get the best you can while you're custom home building. In theory, it sounds like a good idea, but in practice? Those costs add up.

You're already building a home from scratch and have to take into consideration things like plumbing and electricity. The fully furnished, hardwood cabinets can wait a little while longer. You'll get a much more satisfying experience when you have more money to put towards the project later than if you rush it now.
Go For Quality
Home builders should invest for the long term, and on the things that should be invested in –siding and roofing for your home, specifically. These things could last 20 or more years if you choose the right materials at the start, and they're difficult to replace later. Save yourself money in the long term and get the best you can on these aspects of your home now.
New home builders, if would like additional tips and advice on starting your home building project, give us a call today!